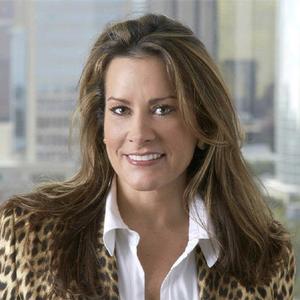 Partner, Managing Director
  Amy Sabin is Managing Director, Partner for the Sabin Group of Steward Partners Global Advisory. Amy and her team serve ultra-wealthy families and individuals whose primary goals are wealth preservation and growth. Amy serves as the relationship manager and asset allocation specialist for the group. Many of her clients have amassed concentrated stock positions to which she applies her particular knowledge, in using monetization and diversification strategies to help them reduce their risk and Exposure.
Among these strategies are prepaid forwards, costless collars, exchange funds and covered calls/protective put programs, in addition to traditional asset allocation and portfolio management. Amy has over 25 years' of financial advisory expertise, helping families to plan and achieve their financial goals. Her experience helps her bring a practical, commonsense approach to working with clients, carefully educating them in matters of risk and offering prudent portfolio strategies. Her proficiency in dealing with the investment Challenges and opportunities that significant wealth produces was gained when she joined one of the nation's premier boutique investment banks in 1997, Donaldson, Lufkin &Jenrette. While at DLJ, she learned many tools to help preserve and grow wealth for the ultra-wealthy and learned to incorporate tax sensitivity and defensive positioning into portfolios.
She credits her integrity, coupled with the array of "best-in-breed" product selection and focusing on the client like a partner, as the key to her success. Amy began her financial services career at NationsBank in 1989, before leaving for Donaldson Lufkin Jenrette in 1997. She then joined the entrepreneurial firm of Bear Stearns, from 2002-2008, prior to being joined with J.P. Morgan Securities.
 A graduate of Southern Methodist University, Amy earned a B.A. degree in Marketing. She and her husband Tom live in Dallas, and her hobbies include teaching spin class and spending time with her family and friends. She has served on the Board of Governors for Northwood University and on the Board of Trustees for the Catholic Campus Ministry of Southern Methodist University.  She currently serves in the community on several non-profit committees.
There is no assurance that any investment strategy will be successful. Investing involves risk and investors may incur a profit or a loss.