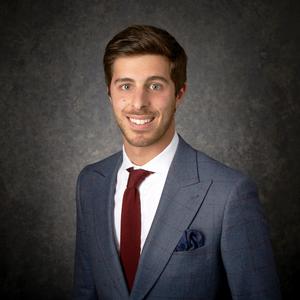 Partner, Vice President Wealth Manager
Adam Gelmon is a Wealth Manager, Vice-President, and Partner at Steward Partners Global Advisory. Adam provides broad based support for his team's wealth and portfolio management services, with a particular focus on client relationships. He regularly speaks with clients to answer their questions about securities and portfolio analysis, and performs financial analytics for wealthy families, high-net-worth individuals, corporate executives, retirees, and small business entrepreneurs.
On top of providing traditional asset allocation and portfolio management services, Adam's team works with many clients who have accumulated concentrated stock positions in one or a few specific companies. As a key contact in every client relationship, Adam helps explain the various monetization and diversification strategies that can be used to help mitigate risk and exposure for those clients, and then works with Executive Director Amy Sabin to put those strategies into action.
Another area of focus is to help provide investment knowledge and advice to the younger, millennial cohort. This group of investors tend to be hesitant to invest, which is particularly troubling given the transition of companies from offering Defined Compensation (pension) to Defined Contribution (401k) retirement benefits. As a millennial himself, Adam hopes to share his expertise to this demographic to help them better understand the importance of investing for their future.
Adam joined Steward Partners in 2019 after seven years at J.P. Morgan Securities. Adam graduated with a B.B.A. degree in Finance from Northwood University in Dallas, where he was named a National Association of Intercollegiate Athletics (NAIA) Scholar Athlete recipient. When he isn't working to build his career, he likes to play golf and travel.
Certified Financial Planner Board of Standards Inc. owns the certification marks CFP®, CERTIFIED FINANCIAL PLANNER™ and CFP® in the U.S.
There is no assurance that any investment strategy will be successful. Investing involves risk and investors may incur a profit or a loss.